This is a guest blog by John Hirst – Labour Member Bristol East CLP and Anyone's Child Activist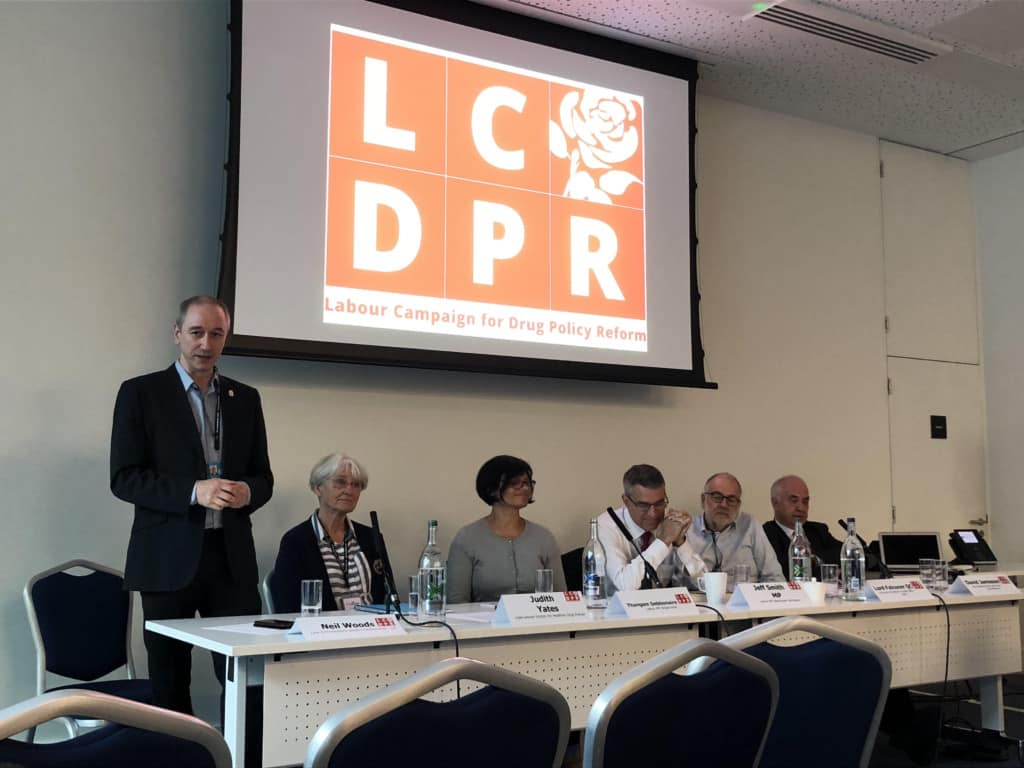 I joined the Labour Party because for me it is the party of fairness, empathy and equality for all. However, while Labour party drug policy remains in support of prohibition it can never fully live up to these principles. How can it be fair to have the life chances of our young people ruined by criminalising them for possessing small amounts of cannabis or MDMA? How can it be empathetic to allow problematic heroin users to suffer because they are treated by the criminal justice system instead of doctors? How can it be the party of equality when young black men are thirteen times more likely to face custodial sentences for drug offenses than their white counter parts?
Labour has to be far more progressive on these issues if they truly want to represent the marginalised and most vulnerable in our society. For that reason I was really pleased to see that this year's Labour conference in Liverpool featured several exciting events to talk specifically about drug policy reform, perhaps indicating that at long last the politicians are willing to accept the drug war has failed spectacularly.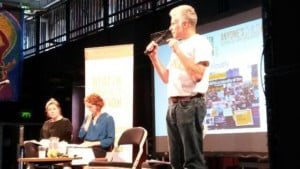 The first event, entitled Drugs: Ending the War and Winning the Battle was hosted by Anyone's Child and was part of The World Transformed fringe festival. A space for radical thinking running alongside the main conference. As I arrived, the queue was already running around the side of the impressive Black-E building and inside at least a hundred people packed-in to hear from the expert panel. First to speak was Martin Drewry, director of Health Policy Action. Martin made the case that aggressive global drug policy forces governments to show they take a "strong stance" on drugs. This disproportionately affects the world's poorest who often lose access to vital medicines as a result of punitive state controls. Impoverished farmers who are exploited by the criminal networks and forced into growing drug crops which are then fed into a global industry worth billions to the cartels. Of course all this is done outside the law meaning no tax revenue is ever generated.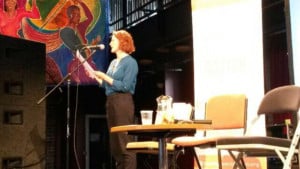 We then heard from Anne-Marie who lost her 15 year old daughter Martha to an accidental ecstasy overdose in 2013. Anne-Marie is one of the founding members of Anyone's Child and spoke so eloquently about the loss of her daughter, the entire room was visibly moved. Anne-Marie is very clear that Martha was like any other teenager her age. Curious about the world and new experiences. "She wanted to get high, she didn't want to die" are Anne-Marie's words which bring into stark focus the reality that unregulated drug supply leaves users unable to make informed decisions about the drug they take. In closing Anne-Marie made the crucial point that if drugs were regulated and supplied through legal means, Martha would not have taken that lethal dose of ecstasy.
Chris Williamson MP was very open that he believed current drug policy is failing. Chris talked about the issues around heroin and the synthetic cannabinoid Spice in his own constituency of Derby North. He made the point that these stronger and more harmful drugs are a direct result of criminal gangs attempting to circumvent the laws on drugs. Chris was emphatic that a new policy was badly needed and it was encouraging to hear a Labour MP, especially one with Chris's profile, making the argument for reform.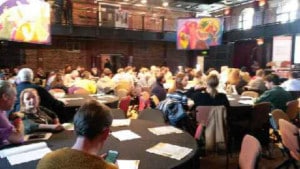 The speakers were followed by a lively Q&A with the panel and Danny Kushlick from Transform. Contributions from a wide range of people showed unanimous support for reform.
Tuesday at conference was the big day for drug policy reform. Two separate fringe events both boasting an impressive panel of expert speakers. Drug Policy for the 21st Century: How Can Labour Prioritise Health & Development in its Approach to Drugs? Considering the lunchtime slot and the modestly sized room, the attendance was once again hugely encouraging. Attendees packed into the session, even standing outside the room to hear from the speakers assembled by Health Poverty Action and Transform.
Richard Hurley from the British Medical Journal was very clear that an ever-growing group of doctors are clear the current policy on drugs has failed. He set out key objectives for a legally regulated market that would focus on harm minimisation whilst freeing up the billions of pounds spent on fighting the drug war which could be used to effectively help those who most need support and care.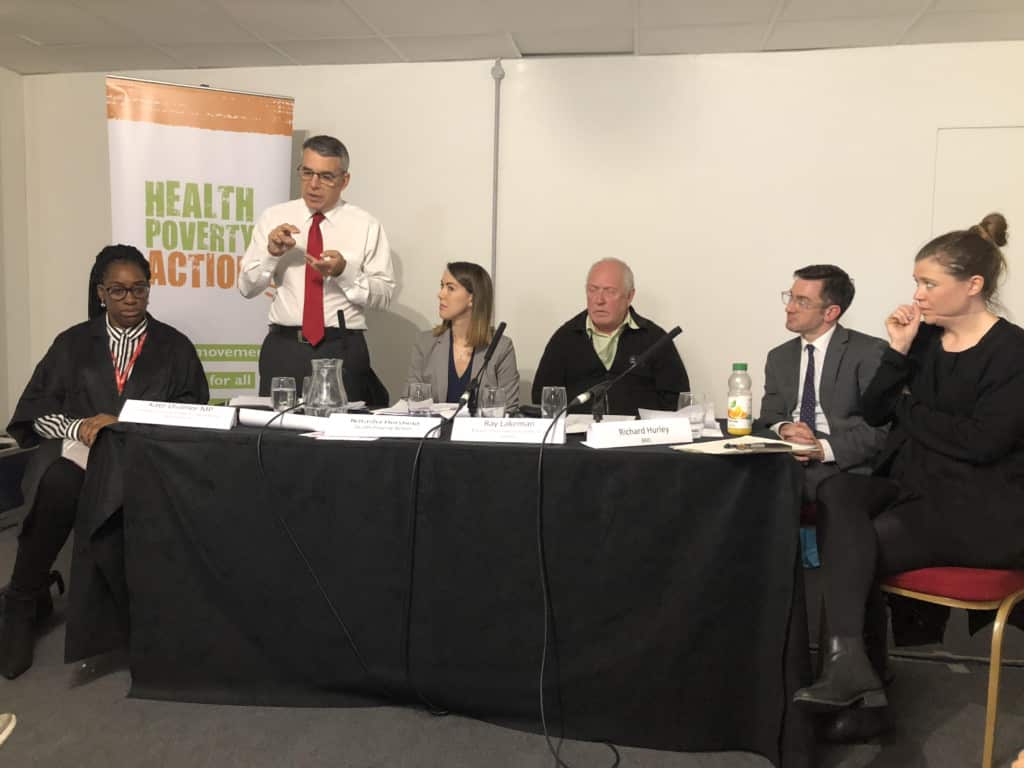 Richard was followed by Ray, who is another member of the Anyone's Child family. Ray lost both his sons, Torin and Jacques after they took a lethal overdose of ecstasy. Ray explained that the "just say no" approach and even the risk of a criminal record are not a deterrent and people should be properly protected by accessing drugs through a regulated supplier and not engaging in a risky black market. The testimony of family members like Ray and Anne-Marie really bring the message home to people in a way that even doctors, police and policy experts never could. No one in that room was unconvinced of the damage done by illegal drug suppliers after hearing Ray speak.
The meeting was also attended by two current Labour MPs. Jeff Smith and Kate Osamor who is the Shadow Secretary of State for International Development. I was talking to Danny Kushlick after the event and he said that even five years ago, it was hard enough to attract serving MPs and certainly not shadow ministers!
Having spoken at one fringe meeting, Jeff Smith MP then chaired the final event. Labour on Drugs: How to Reduce Harm, Cut Crime & Save Money. This meeting was set up by the Labour Campaign for Drug Policy Reform and was co-chaired by Thangam Debbonaire, MP for Bristol West. It was hugely encouraging to hear that this campaign had been set up within the Labour Party in response to calls to reform the current legislation. Both Jeff and Thangam explained they were committed to the cause and this campaign is a way of engaging with the party membership and wider public with a view to introducing a policy which finally works for everyone in our society.
The event certainly featured an inspiring line-up of speakers. Former Secretary of State for Justice, Lord Falconer gave a very frank and honest account of his role in the British drug war. He openly admits that he was a General in this war and not only spoke of his regret but also openly apologised for being "on the wrong side of the argument". This went alongside an open letter Lord Falconer wrote, published on UnHerd where he stated;
"We need to accept that there are alternatives to policies that have failed so many working class communities. We need to admit that we abandoned whole generations to the scourge of drug addiction. We need to confront our political failures and listen to those police chiefs pushing for saner policies"
These words from the former Lord Chancellor are hugely powerful for the cause and Lord Falconer's influential voice is so welcomed by those of us seeking reform in the Labour Party.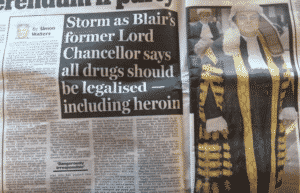 The Police and Crime Commissioner for the West Midlands, David Jamieson, gave a captivating speech in which attacked the current policies as a huge waste of time and valuable money. He spoke about drug testing initiatives and treatment rooms in the West Midlands and made the important point the PCCs around the country have some freedom to implement harm reduction schemes independently from Westminster. He called for us all to be proactive in speaking to our local PCC and argue for change now, not just waiting until a change in government.
Dr Judith Yates is a practicing GP and was representing International Doctors for Healthier Drug Policies. Her heart breaking account of patients who have suffered and even died as a result of the way addiction is treated in this country really hit home.
The final speaker has become somewhat of a legend in the drug reform movement. Neil Woods is a former Drug Squad Detective Sergeant and spent fourteen years undercover infiltrating some of the UK's most violent drug gangs. Neil is very honest about the fact he truly believed he was fighting for the greater good. However as the years went on he became increasing disillusioned in the way drugs are policed, often targeting the vulnerable while the high level criminals escape justice. He explained that crime occurs out of opportunity and no other criminal enterprise offers the levels of cash that the drug trade does. It's because of the potential for making so much money that police corruption is a real problem. Neil is now chairman of LEAP UK (Law Enforcement Action Partnership) and has written two books on his own experiences in undercover drug policing and the wider UK drug war. Good Cop Bad War & Drug Wars are shocking and harrowing and must-reads for anyone wanting to learn about the brutal realities of prohibition and the illicit drug trade.
Jeff and Thangam summarised the meeting with the hopeful message that opinion is shifting in favour of reform. They gave a rallying cry to Labour members and beyond to support the Labour Campaign for Drug Policy Reform, get involved by submitting ideas, committing to talk to your MP and increase awareness of the issues to build popular support for reform. There is lots of work to do but my feeling from the week's events was that change is coming and if we keep up the momentum; it won't be too long.
Solidarity.