Anyone's Child: Families for Safer Drug Control are giving a talk on Thursday 3rd December at 6pm at the Redland Park Church in Bristol. Speakers include:
– Anne-Marie Cockburn, mother of 15-year-old Martha, who tragically died due to an ecstasy overdose
– Aimi Garidis, who lost her husband to drugs
– Nicky Saunter, CEO of Transform Drug Policy Foundation
The talks will be delivered in conjunction with former undercover drugs officer Neil Woods, who served 14 years on the front-line. You can read more about his work here.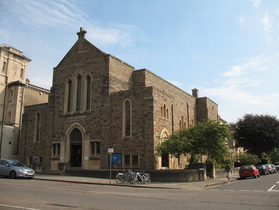 Come along and learn why both Neil and the families are now calling for the legal regulation of ALL drugs.
Refreshments will be provided.
This is a free charity event, but donations will be gratefully received. Please note that (free) tickets must be obtained through our page on EventBrite: www.eventbrite.com/e/anyones-child-could-be-a-casualty-of-the-war-on-drugs-tickets-19081943607